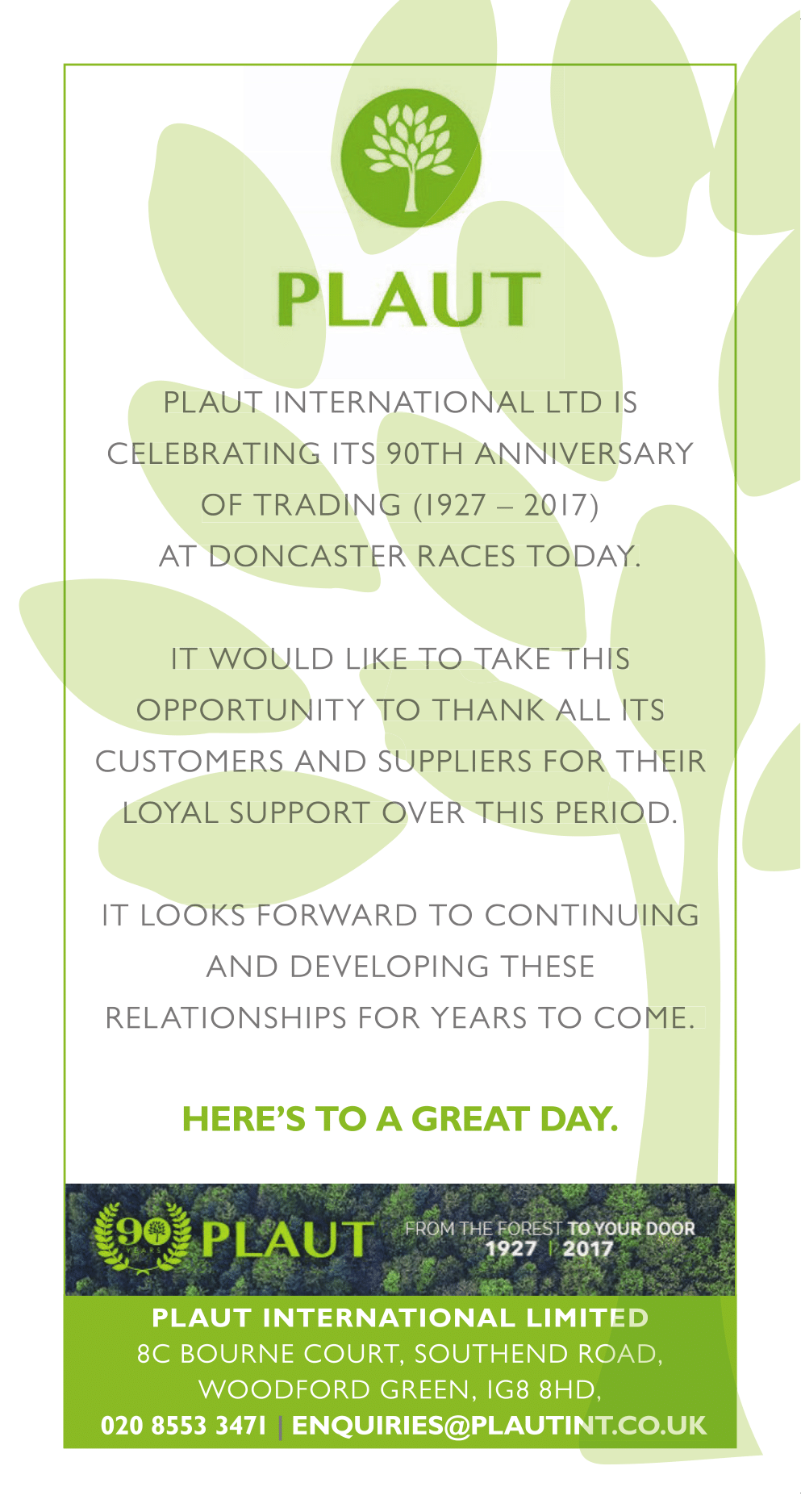 Plaut International celebrates its 90th Anniversary at Doncaster Races
Plaut International celebrated its 90th anniversary of trading with a day at Doncaster Races with both its loyal suppliers and customers.  The sun was shining bright on 'Town Moor' on Friday 27th October and following a welcome reception, the day played out wonderfully in the Mallard Restaurant on the 4th Floor that provided spectacular views of the racecourse.  The day marked another significant milestone in Plaut's long history.  John Yates, Managing Director of Plaut International gave the days guests a speech reminding them all of these milestones with Eddie Lindenberg, Plaut International's Chairman, looking on.  Plaut International is particularly proud that the day was attended by so many people who had travelled significant distances.  It was also testament that customers and suppliers in the same industry were able to celebrate together with the Plaut Team on such a great day.
A day at the races can always be relied upon as an excellent setting for a celebration and it was great to see everyone in attendance getting fully immersed in the days events, with a few going away with a little more wealth than when they arrived.
Following the day, Plaut International has received multiple messages from its guests who expressed how much they enjoyed the day and that they all look forward to celebrating our 100th Anniversary.
For those who were unable to attend, Plaut International has attached above the article it published in the Race Card on the day thanking them for their loyal support.
Plaut International would also like to thank the whole team at Doncaster Racecourse for all their efforts leading up to and on the day itself.